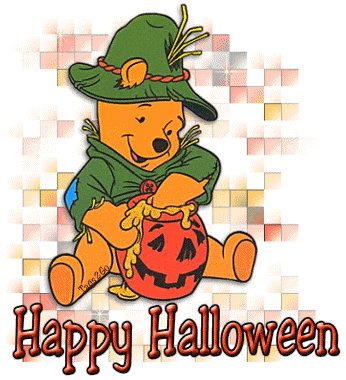 Hi, finally back to my journal, and last night I think I caught up with every one .....if I missed yours, let me know! Thanks for worrying about me, all was okay. I was just having some issues with a new medicine I'm taking, and it was leaving me nauseated and dizzy when I was up or trying to do something like look at a computer screen. The complicated part was just the interaction with other meds I'm taking and why I have to take them at certain times, etc. The Doctor switched things around, and although I'm still having a little problem......it's so much better! I was actually able to sit at the PC last night for 5 hours (yes, it took that long to catch up, because I read every entry I missed!) without issue except being TIRED when finished!!
We are getting closer to leaving....one week from today!! We leave at 7:00 a.m., so this time next Sunday, I should be in the air! WHOOHOOO!! We've been busy doing all the things one has to do, stop mail & newspaper, etc. I have to say that packing is probably the easiest it has ever been since I don't have very many items to choose from! Usually I worry that I "may" need this or that and throw it in. Well, we don't have a lot of this or that since the fire, so there is nothing to worry about missing!! This should serve as a huge lesson to me, I do not need half of the things I usually lug around on a trip, simple is better and much faster :)
I'm getting excited to see Mandy, as I haven't seen her since June, when she was home for my parent's 60th anniversary open house. That was one week before our fire....little did we know what was to come the next week in our lives. My favorite song by Don Henley is "New York Minute" and nothing rings more true...."In a New York minute, everything can change". Things with the house are moving very slow, I haven't talked about it because it depresses me and I'm trying to stay in an up mood for my trip. They were not even working in our place for a solid month because of flood cases they went to work on in Michigan. I have to tell you that while I'm sorry that those people have displacement issues too, I'm very angry with the refurb company. If you are that short of workers, then you bring others in or hire new ones.....builders everywhere are out of work. They are extremely behind in our house and although a lot of things have been picked out, virtually no work has been done and it looks as if we will not get back in January now. Yep, like I said, I'm not talking much about it because I'm really depressed about where things stand. So, our trip with be a good diversion from what is going on here, and I'm soooooo ready to leave!!!! The bad part is leaving Abby behind, and although we have a great place to leave her....that little baby has wrapped her paws around our heart and I'm going to miss her terribly.
That's about it, just wanted to let you know why I was not here most of last week....spinning journals don't make you feel very good. LOL! Since I'm caught up now in my reading, I'm going to head to lay back down for a while. Until next time....hide your hunny, the Pooh bear is back on the loose :)